Widow Strong Wednesday Special: Widow Strong March Gathering Dinner and a Movie is ON this Sunday March 1 from 5-7 PM!!
Hi Friends,
Every have one of those weeks? I sure did! As a widowed mom, myself, there are times that try my soul and in those times I've learned to slow down and give myself a break. I hope you give yourself permission to do the same! Take a breath and take care of yourself. The world will keep spinning. Lay expectations aside and receive your strength from God's promise of provision, protection, and love for you! Which is the theme of our Widow Strong March Gathering: Family Movie Night!
I had a delay in sharing our upcoming Widow Strong Dinner and a Movie event because we have a problem. A GOOD problem! We've grown so much that our widows' center cannot hold all the widows and children for a dinner and a movie event!
I searched for the right venue for us all and Good news! Faith Lutheran is NEXT DOOR to the Widows' Center and they offered two great spaces for us to use this Sunday! One for widows to enjoy our dinner and a movie and one for our children to enjoy their movie and a craft! Wahoo!! Thank you, Faith Lutheran Church!!
Here are the details! I know it's short notice, but I hope to see you all there!
1. Family Movie Night RSVP! Sunday, March 1st from 5-7 PM enjoy a family movie night with pot luck dinner!We'd LOVE to see you! Please let us know you're coming so we may have enough for you and your children. Click here to RSVP: https://www.facebook.com/events/1350487308477110?a… *Event is exclusively for widows and their children or grandchildren.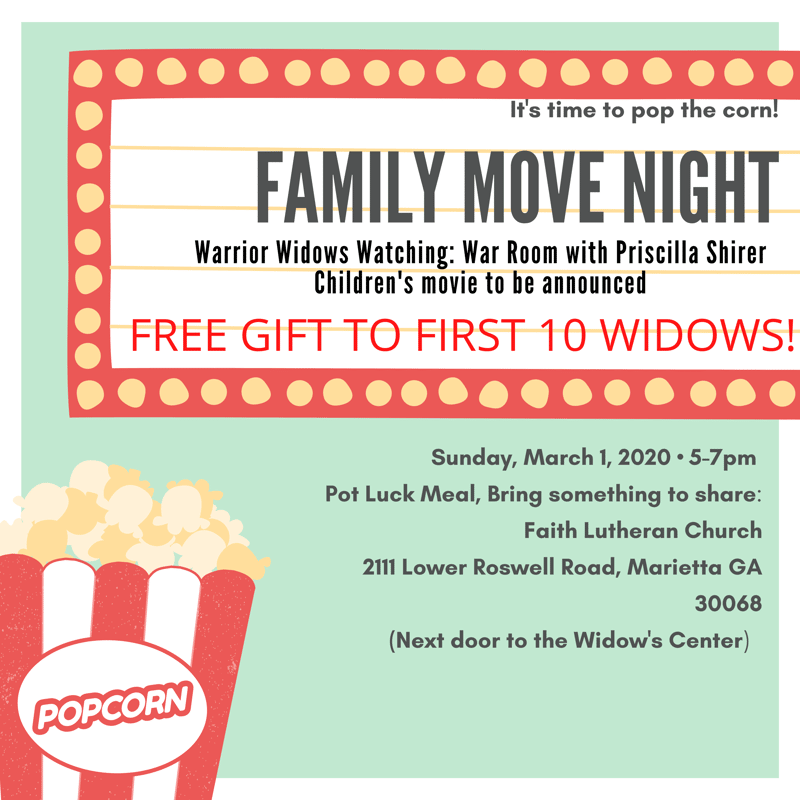 2. Movie Night: Widows will be watching The War Room and kiddos will watch the movie A Dog's Purpose and have an art craft. Here's the War Room trailer: https://www.youtube.com/watch?v=2DbRwcrhiLA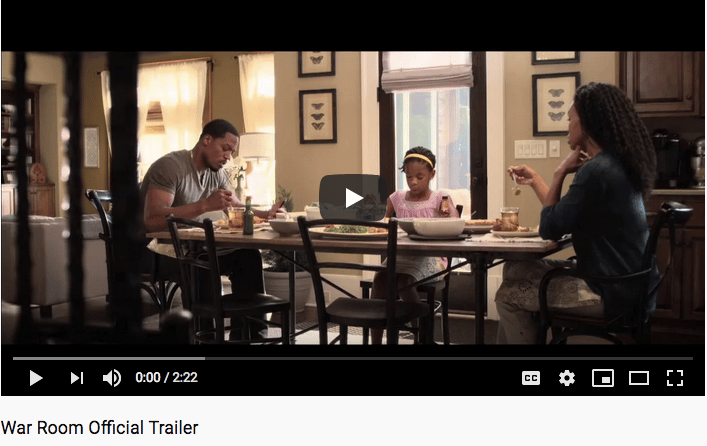 3. Kid's Movie: This is the trailer for our children's movie: https://www.youtube.com/watch?v=1jLOOCADTGs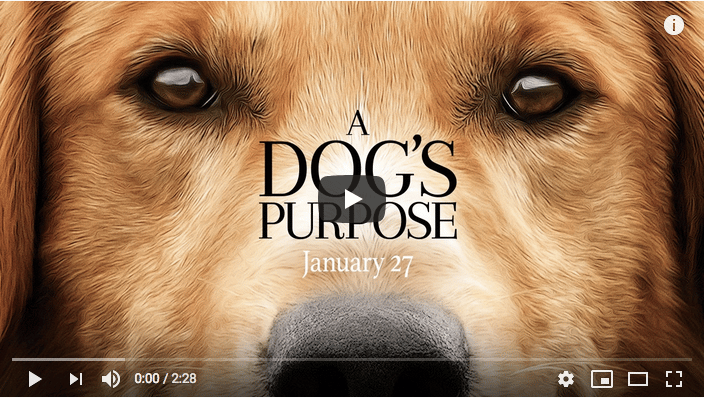 4. SWAG! Thanks to Real Fake Buildings for offering 10 FREE book gifts on a first-come-first-served basis to our widows! Fervent was written by Priscilla Shirer, star of the movie War Room. It's a very powerful, practical book on growing your prayer life. Come early on Sunday and get your copy! Here's the link on Amazon: https://smile.amazon.com/gp/product/1433688670/ref…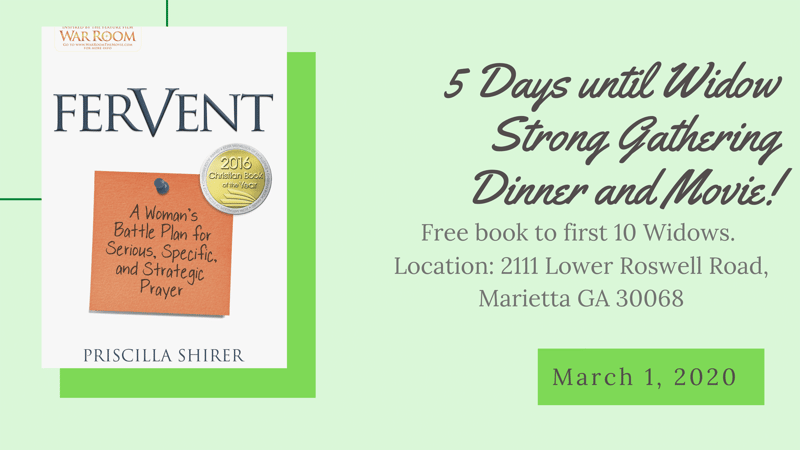 5. TEXAS BIRTHDAY! Widow Strong in Texas is One! Wahoo!! Celebrate with co-leaders Carrie Stringer and Paula Warden and their team this Thursday, Feb 27th! Click here to RSVP! https://www.facebook.com/events/168884754411559?ac…

Thank you, Big Fake Buildings, for being our March Widow Strong Gathering Event Sponsor! All books, food, craft supplies, and gifts for our Family Movie night are provided by them! We appreciated you!!

Thanks to our Sponsors! Widow Strong events are totally supported by our community sponsors, donors, and volunteers. Thank you! Please support businesses that support widow empowerment Visit our sponsor page by clicking HERE!

Would you like to become a sponsor for a Widow Strong Gathering in Atlanta or Texas? Email me, Mishael Porembski, at hello@widowstrong.com and we would be happy to share details.

Sharing hope, health, and healing with widows and their children is our honor. Your financial partnership directly supports our Widow Strong outreach and group programs. Please consider making a tax-deductible donation today using this link. Give Thank you!

Be strong and courageous, for the LORD is with you wherever you go. Joshua 1:9
Stronger Together,
Mishael Porembski
Founder, Widow Strong
hello@widowstrong.com