Widow Strong Friday 5: Voting Ends Today, Ways to Bless a Widow, and a Good Book for All!
Hi Friends,
As we celebrate love this February, let's remember to think outside the box, shift our focus to God's unending love, and take time for self-care. Read on…
1. Blog Post: Amazing Grace, Unending Love: Hopeful Strategies for Widows During February. by Carrie Stringer, Widow Strong Chapter Co-Leader Lufkin, TX. Click HERE to Read Carrie's Blog Post.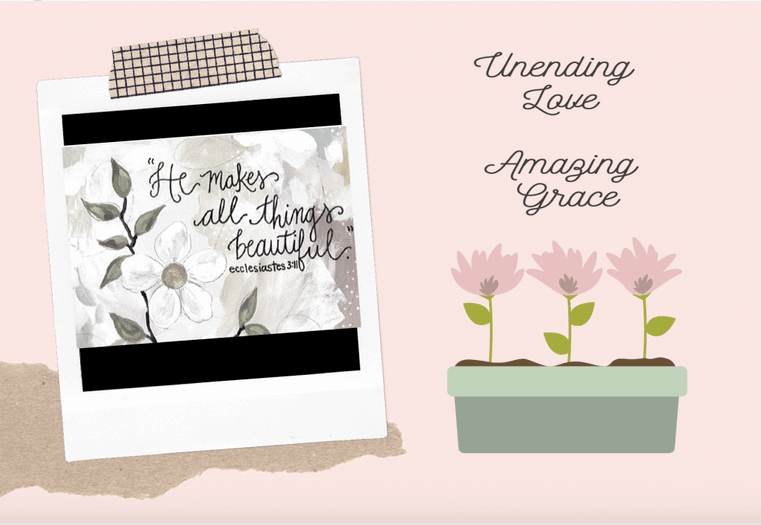 2. Voting Ends Today on Minivan Giveaway! Please help our Widow Strong Board of Directors come to their final decision by nominating your People's Choice recipient for our minivan giveaway! Please visit our webpage and vote today!! Click here to vote. Voting ends tonight at midnight, Jan 31st! Share with friends!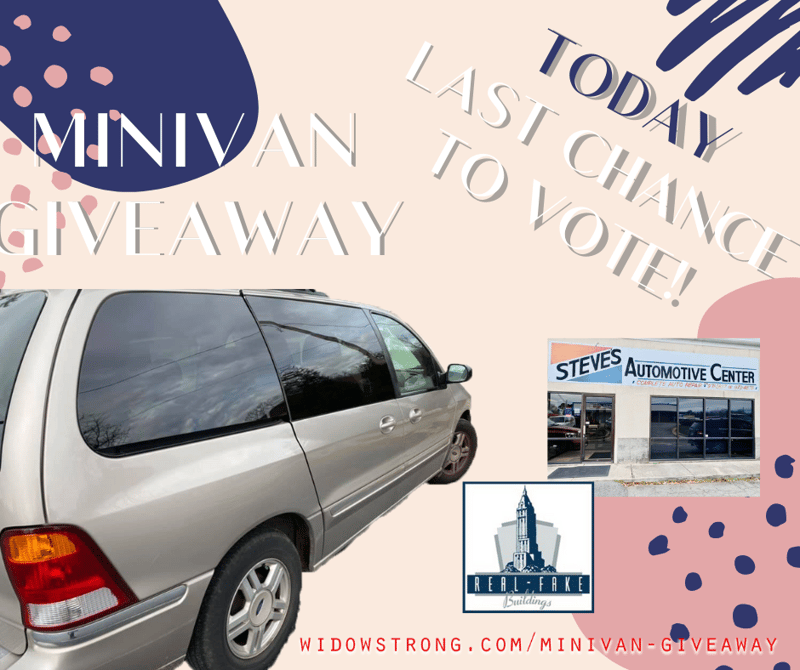 3. Good Read: It's Not Supposed to Be This Way: Finding Unexpected Strength with Disappointments Leave You Shattered by Lysa TerKeurst. Thank you to Paul Merganhagen of Real Fake Buildings for gifting 15 copies of this book as free gifts for our Widow Strong Galentine's Event! Click Here to purchase a copy for yourself on Amazon.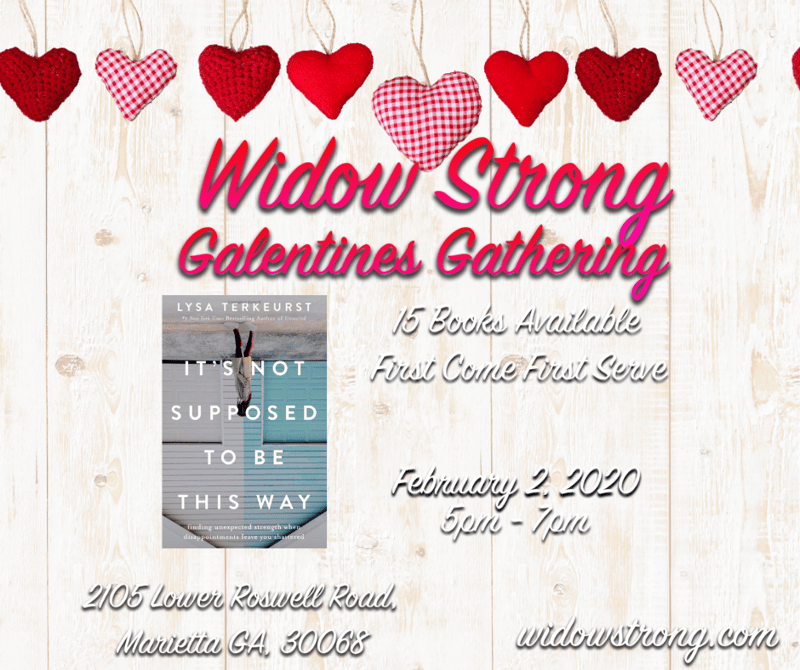 Book Overview: What do you do when God's timing seems questionable, His lack of intervention hurtful, and His promises doubtful?
Life often looks so very different than we hoped or expected. Some events may simply catch us off guard for a moment, but others shatter us completely. We feel disappointed and disillusioned, and we quietly start to wonder about the reality of God's goodness.
Lysa TerKeurst understands this deeply. But she's also discovered that our disappointments can be the divine appointments our souls need to radically encounter God. In It's Not Supposed to Be This Way, Lysa invites us into her own journey of faith and, with grit, vulnerability, and honest humor, helps us to:
Stop being pulled into the anxiety of disappointment by discovering how to better process unmet expectations and other painful situations.
Train ourselves to recognize the three strategies of the enemy so we can stand strong and persevere through unsettling relationships and uncertain outcomes.
Discover the secret of being steadfast and not panicking when God actually does give us more than we can handle.
Shift our suspicion that God is cruel or unfair to the biblical assurance that God is protecting and preparing us.
Know how to encourage a friend and help her navigate hard realities with real help from God's truth.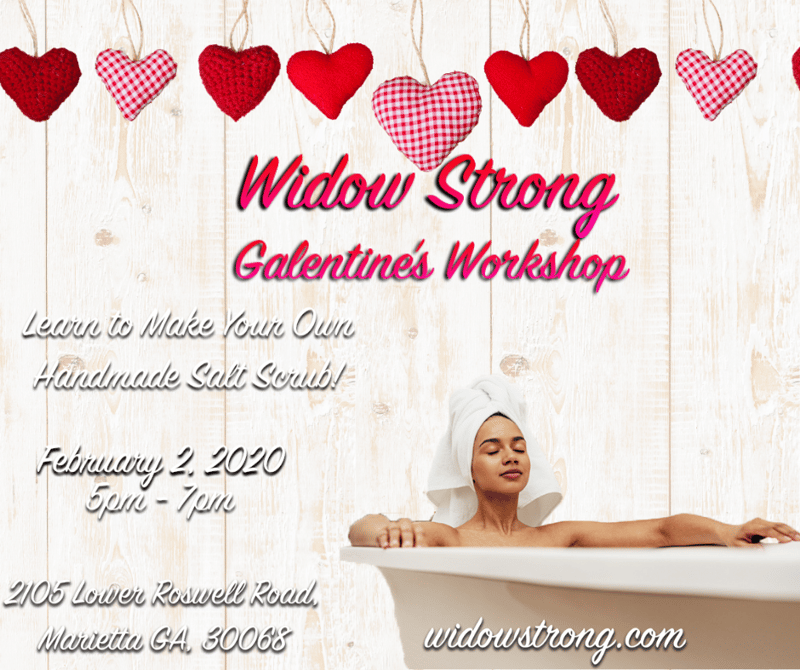 4. Widow Strong Galentine's February Gathering Event Theme: "He Makes All Things Beautiful"
Click here to learn more and RSVP.
Kathryn Ruff will be leading a workshop on making your own bath salt scrub while we share strategies for self-care during February. Jamie Patel will lead the children's workshop on making pop-up Valentine cards We will share a bit from the our free give-away book! Please RSVP! Space is limited! This event is for Widows and their children/grandchildren.
5. Thanks to our Sponsors!

HUGE thanks to owner Greg Herndon of Steve's Automotive Center and Paul Merganhagen of Real Fake Buildings for sponsoring our Minvan Give-Away Event! Greg has generously volunteered his services to make sure the minivan is in good working order for it's next owner/winner and Paul has donated the funds to clean and detail the minivan so she looks sparkling clean! Thank you to these and all our sponsors of Widow Strong! Let's support businesses that support widow empowerment! Visit our sponsor page by clicking HERE!

Sharing hope, health, and healing with widows and their children is our honor. Your financial partnership directly supports our Widow Strong outreach and group programs. Please consider making a tax-deductible donation today using this link. Give Thank you!

Be strong and courageous, for the LORD is with you wherever you go. Joshua 1:9
Stronger Together,
Mishael Porembski
Founder, Widow Strong
hello@widowstrong.com